More Info //
Decorating my sons bedroom, I was left with a bare spot on the wall. I considered painting silly monsters but there was a need to stow away his costumes, toys and jackets. So I asked myself, "can I do both?"
 
This handcrafted wall hook is one of a kind. The illustrations follow a monster on his adventures in the underground world. He faces danger with a T-Rex while pulling pranks on his friend Ned. Needless to say the client was very happy with the final product.
My Role //
Designer, Illustrator, Carpenter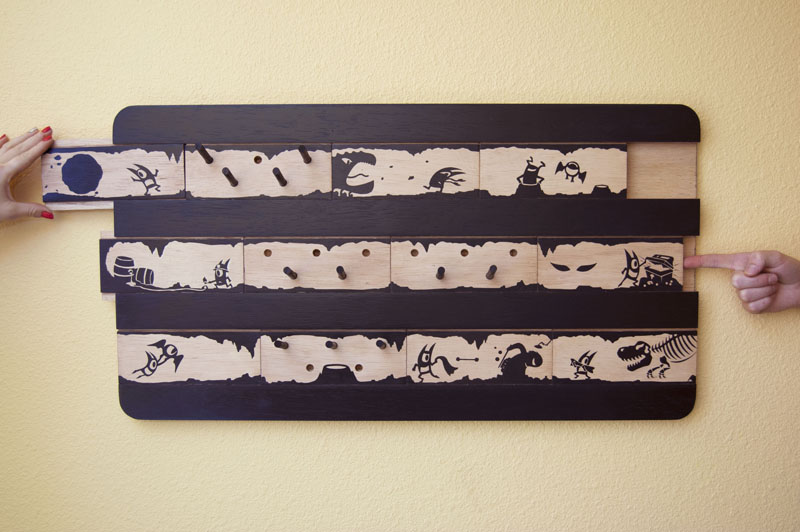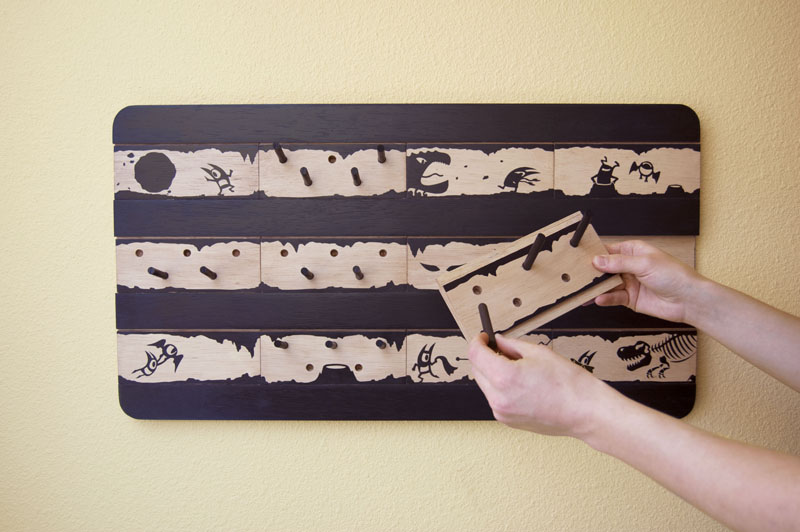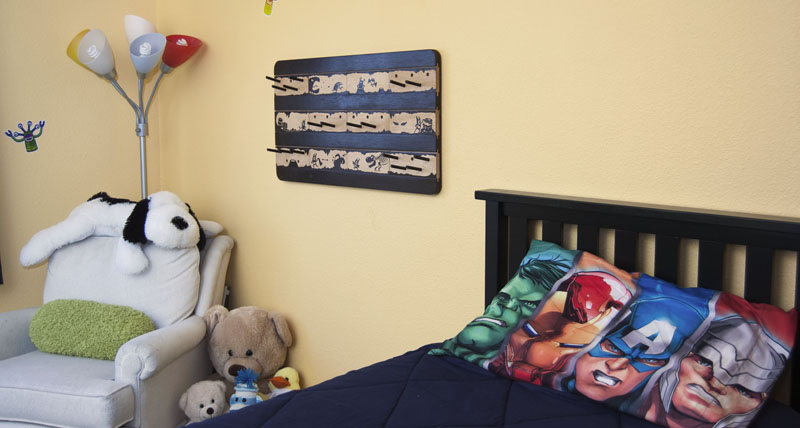 Let's chat about your next design project.