Credits //
John Hayward – Content Writer
Bradly Brown – Brand Direction
Al Wolf III – Content Writer
My Role //
UX Designer, Website Designer
MORE INFO //
InteliVideo had trouble informing customers about their service through their website. The problem was, it didn't tell a story. They had a lot of good information but it was scattered in different areas of the site. I helped InteliVideo take the scattered information and bring it together into a story. A story that describes what their service are, and the customers benefits. From that I created a design for them that they are very proud to call their own.
User Experiance wireframe
This is a glimpse into my work for Intelivideo's product. The goal of this project was to allow customers to compile videos to be sold on their personalized Intelivideo website.
Use case scenario:
The famious chef Bobby Flay has 1000's of cooking videos. Bobby wants to compile a select few of his barbecue, grilling and smoking video's for a new promotion called, "Flay the summer heat!"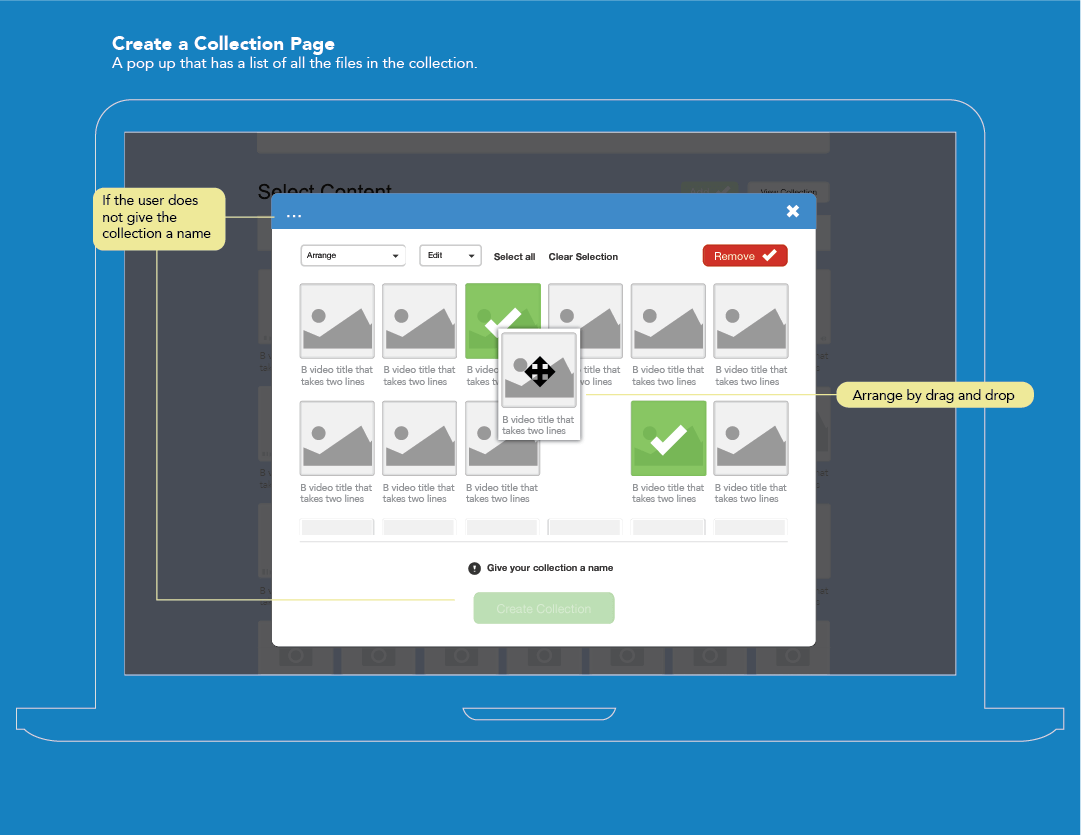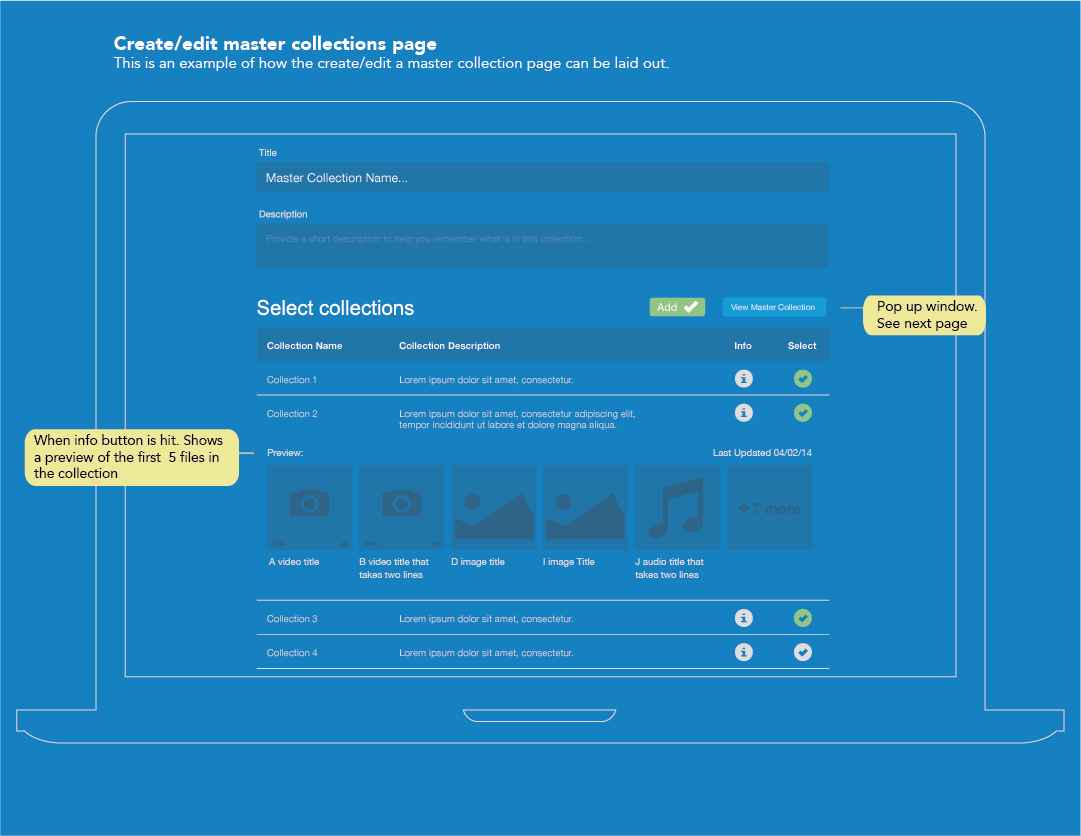 Let's chat about your next design project.